Ceramist
I find it very satisfying to transform chunks of clay into stoneware ceramics. Throwing clay on the potters' wheel brings me peace. My work is mostly functional and inspired by my love for nature and my youth in Africa.
Agate ware
I believe clay does look wonderful on itself without glazing. That's why I love the agateware technique for which I use contrasting clays. In order not to mix up the colors, I center the clay very fast on the pottery wheel. The design changes depending on how you put the clay on the wheel. Only on the inside is a transparent glaze.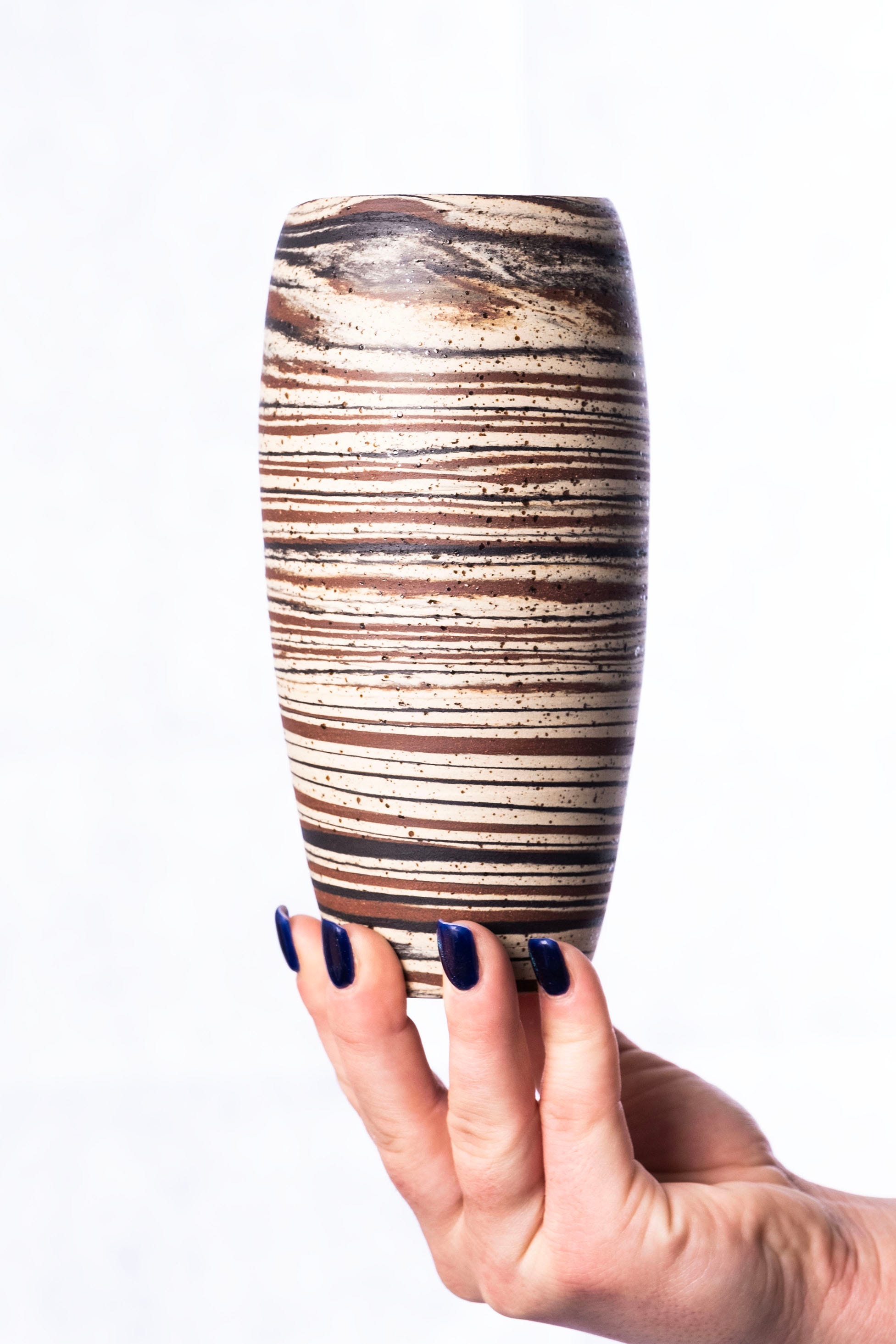 These personalized honey jars were made for the wedding of Isabella and Stefan. As a beekeeper, I do of course love the queen bee on top of the jar. Send me a message if you fancy your own personalized ceramic present. I'll see if this busy bee can make it.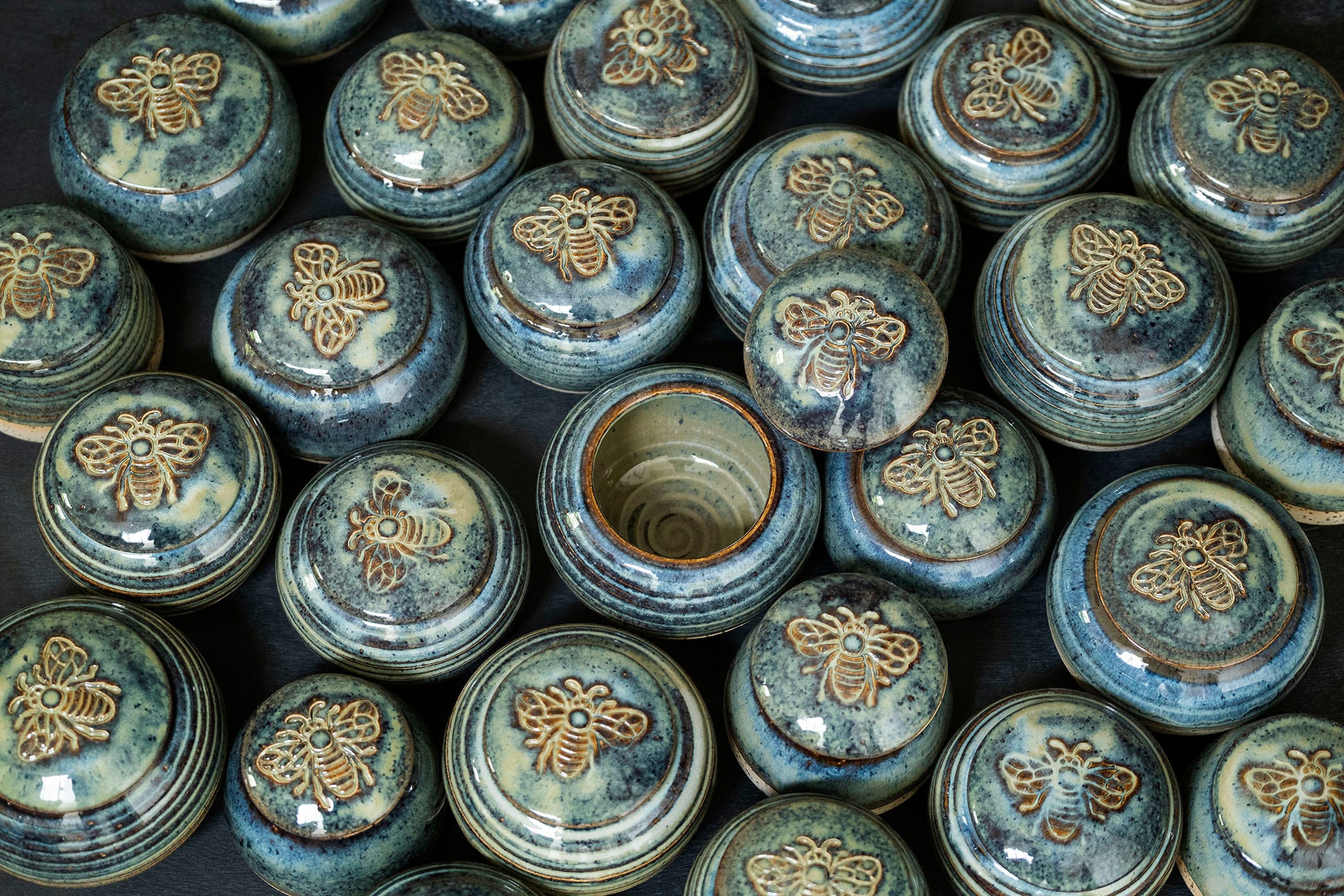 MUGS
I'm so happy with my latest mugs. I love big mugs that are a bit heavy in the hand and have a strong handle. My coffee remains warm for a long time in these and in winter the mugs can serve as hand warmers. The light blue mugs are my first combination of three different glazes. The third glaze makes the glaze run down. It's tough to control this because if it runs down too far, the mugs are fixed to the kiln shelves. Hope you like these too?
Bird House
I love the idea that birds will be born in something I created with clay. These bird houses are stoneware and thus waterproof and durable unique items.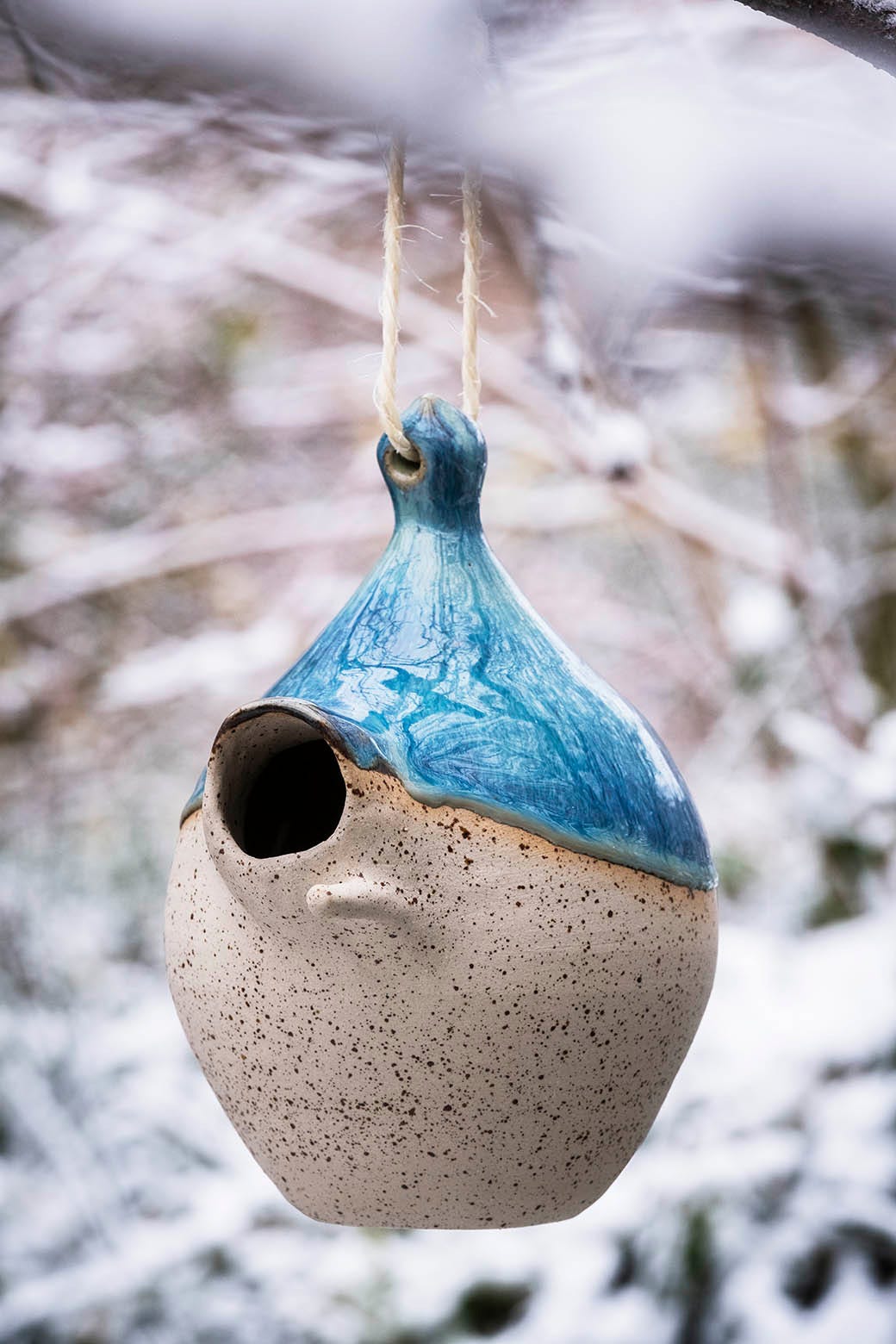 Bird feeders
As a nature lover, I like to make ceramics for gardens. I have a city garden in Brussels and although it's small, it's full of life. It's a pleasure to watch birds feeding on the grains in my feeders or drinking and bathing in my small bird baths. These pieces are not only lovely objects in the garden, but they bring life and help garden birds.

I try to create new pieces all the time. If you can't find any in my store but would like to have one, please contact me.
Butter Set
I love speckled clay. Here I combined it with a simple butter glaze through which the spots appear. I also like to add a spiral while wheel throwing. I feel that it adds some uniqueness to each piece. This is my first breakfast set with plates, mugs, bowls, a small milk can and a water or coffee jar.