I find it very satisfying to transform hunks of clay into stoneware ceramics. Throwing clay on the potters wheel is really a mindful occupation that brings me peace. My work is mostly functional and inspired by my love for nature. I like the idea that my pieces of ceramics will end up in your home and garden and will give you hopefully some joy. Please have a look at my webshop or instagram to see more of my work. If you see something that you like, please contact me. I create new work all the time but do also work by order.
Latest work :
bird feeders
I love to create garden decorations that are useful for our garden birds. Each feeder is a bit different depending on the shape of the wheel thrown clay.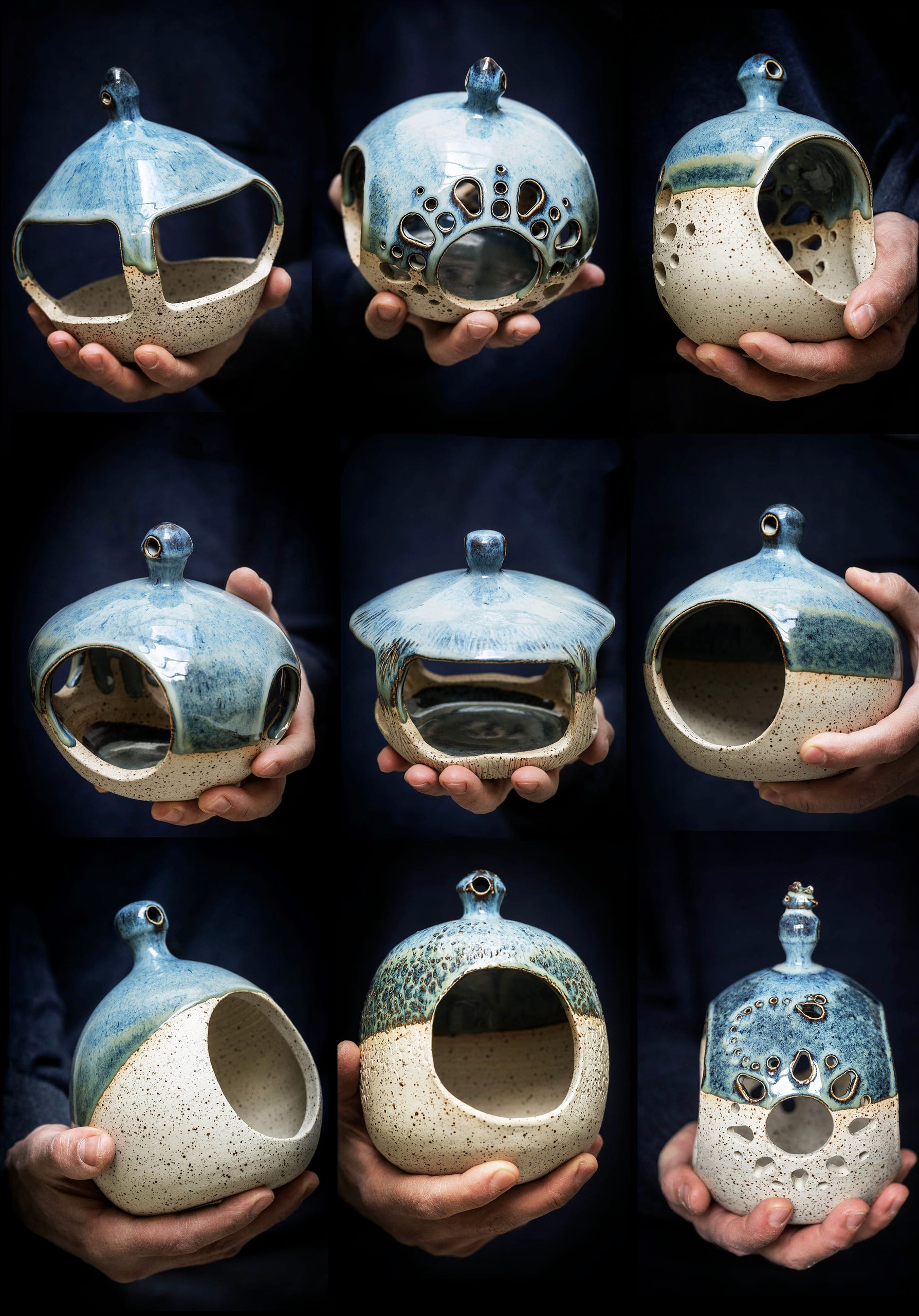 Bird House
I love the idea that little birds will be born in something I created with clay. These bird houses are stoneware and thus waterproof and durable unique items.